What Is g.m.film?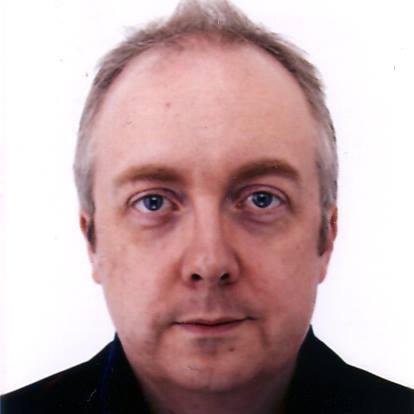 G.M. Film is named after G.M., the film I made for the London Production Fund in 2001. It is the aegis under which I make all my films.
Originally from North Yorkshire, I read Classics at Oxford and later Animation at the Royal College of Art, from where my graduation film Like Me, Only Better (2007) was selected by seventy international film festivals and won prizes at five. Since then I have focussed mainly on hand-drawn animation.
Between 2000 and 2006 I made a series  of live-action films inspired by Edwardian Cinema: G.M., Century's End, The Time Travellers Of 1908, Greenwich Degree Zero, Split Screen and Biljana. I also contribute films to Kerry Baldry's One Minute touring programme of artists' film and video.
Contact Details
Mobile: +44(0)7887 608 457
email:gmfilm@hotmail.com
G.M. Film on YouTube channel
Select Filmography
What Is Animation? (2014, 2'48")
The Curtains Of Zagra (2014, 5'15")
Ode To Joy (2014, 3'55")
John Halas Remembered (2012/15, 12'20")
Dinosaur (2010, 1'00")
Like Me, Only Better (2007, 5'25")
The Time Travellers Of 1908 (2005, 8'55")
Century's End (2004, 5'45")
The Commuter (2003, 1'30")
G.M. (2001, 8'30")